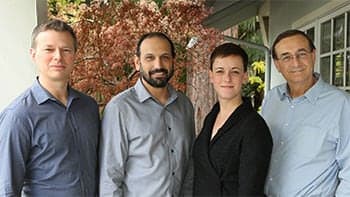 We are the G.S. Haly Company
North America's Premiere Specialty Tea Supplier
Family owned and operated, the G.S. Haly Company is the oldest tea importer in the United States with more than 127 years of global trade experience. The depths of our relationships in tea-producing countries ensure direct and preferential access to the finest, most consistent teas on the market, and we maintain one of the largest selections of in stock, premium teas available in North America. Very simply, we offer decades of unparalleled experience and our quality standards are guaranteed.
Service Excellence
The strength of the G.S. Haly Company in the competitive tea marketplace is an ability to expertly balance scale with highly focused quality standards. Our clients enjoy a service style of true partnership and careful decisions balancing quality, price, and availability.
Most our clients have been with us for decades, utilizing our buying skills to drive their growth. Your tea will be exactly as needed for your business, whether that means finding an appropriate base for iced tea, creating customized house blends, formulation for bottled beverages, or exclusively sourcing specific teas.
We embrace transparency and integrity in all our dealings as the cornerstones of our reputation, and among the reasons for our long-term success as America's oldest continuously operating specialty tea company.